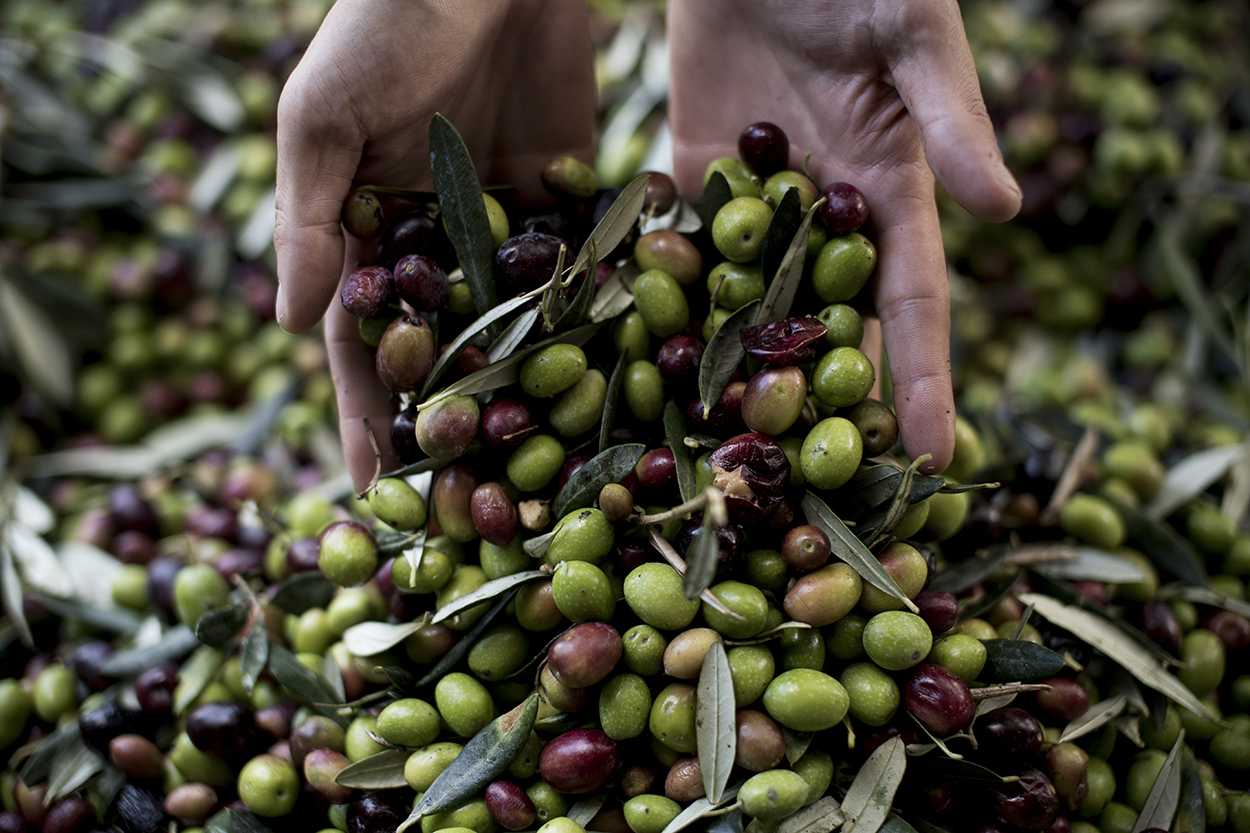 Olive oil is undoubtedly one of the most common condiments found on our dining tables; yet, it is sometimes avoided and viewed as unhealthy. On the contrary, studies prove that the fatty acids and antioxidants found in olive oil offer several health benefits, including a reduced risk of heart disease.
So what is olive oil, and how is it made?
Olive oil is the oil extracted from olives, the fruits of the olive tree, which are traditional to the Mediterranean regions. One such region is Puglia, one of the most fertile regions in southern Italy. Puglia is celebrated throughout the Mediterranean for its quality and abundance of olive trees. 
Puglia's sunny climate and territory composition are particularly desirable for the farming of olive trees. These factors are essential for producing nutritional, high-quality extra virgin olive oils that protect our immune system and prevent various diseases. 
Extra virgin olive oil is considered to be the healthiest type of olive oil. It is extracted using natural methods and is standardized for purity and certain sensory qualities like taste and smell. At Especially Puglia, the production process is handled by expert craftsmen who carefully pick, clean, grind and separate the olives to obtain the purest extra virgin olive oils from the south of Italy.
Olive oil health benefits
Extra virgin olive oil has numerous benefits and is a staple food for Mediterranean populations and beyond. The fatty acids help it reduce cholesterol, whereas its antioxidants prevent cancer. Olive oil is also rich in Omega 3 and Omega 6 and prevents hypertension. Olive oil contains high amounts of oleic acid and vitamin E, which prevent thrombogenesis and favor the reduction of atherosclerotic plaques, preventing strokes. 
Furthermore, olive oil lowers blood sugar levels, preventing diabetes, and positively affects the maturation of cells that cause calcium buildup in the bones, reducing the risk of osteoporosis. It also has anti-inflammatory power and is a mild laxative. If you have ever tasted slightly spicy olive oil, it contains compounds called polyphenols that help process your memory better. 
Last but not least, olive oil is also used in a range of beauty products. It cleanses the skin, fights acne, moisturizes dry hair, reduces dandruff, and hydrates lips. Olive oil can also be used in scrubs to reduce wrinkles, relieve skin inflammations and overall, soften skin. 
At Especially Puglia, we source the most refined extra virgin olive oils from independent, organic farms. We guarantee the purest, healthiest olive oils and freshest, most authentic taste by emphasizing sustainable practices, small-batch production, and short, transparent supply chains. 
Conclusion
The bottom line is that extra virgin olive oil is super healthy. The high quality of the oil is primarily attributed to its harvesting process that is done with non-invasive methods for the tree, thanks to traditional master farmers and harvesters. 
When you taste Pugliese extra virgin olive oil, you can taste the territory it originates from- its soil, topography, and climate. This is why Especially Puglia encourages you to buy olive oil only from the best companies that put in the dedication and care to ensure the production of the freshest and healthiest olive oil.