The soul of Puglia lies in its olive orchards. Blanketing rolling hills that recede to craggy coastlines and crystalline Mediterranean seascapes, Pugliese olive trees represent millennia of more than just extra virgin olive oil production—they embody the lifeblood of a region.
When you taste Pugliese extra virgin olive oil, you taste the terroir from whence it came. Terroir, simply defined as the soil, topography and climate of a growing region, plays into the nuances of an oil's flavor profile, leaving traces and undertones ranging from grassy and floral to mineraly and woodsy. The soil of Northern Puglia, where we source our olives, consists of limestone overlaid with clay and sand with outcrops of mineral-rich red loam, which contributes to complexity of flavor and the persistence of taste on the palate.
While terroir play a principle role in the overall flavor profile of our extra virgin oils, you can't underestimate the importance of production method. By working hand-in-hand with master craftsmen and remaining true to the ethos of small-batch, artisanal production, we offer some of the purest extra virgin olive oils in Southern Italy.
This is how we make our extra virgin olive oils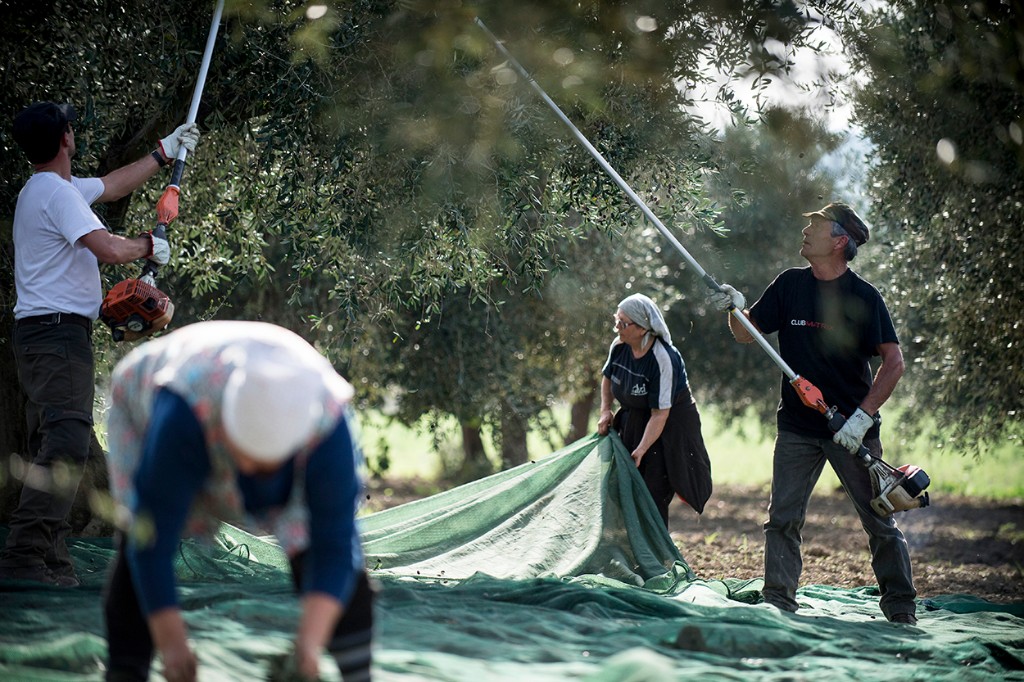 Picking
We use small fans to shake the olive branches just gently enough to knock olives to the ground. We gather them in large tubs and bring them in for cleaning.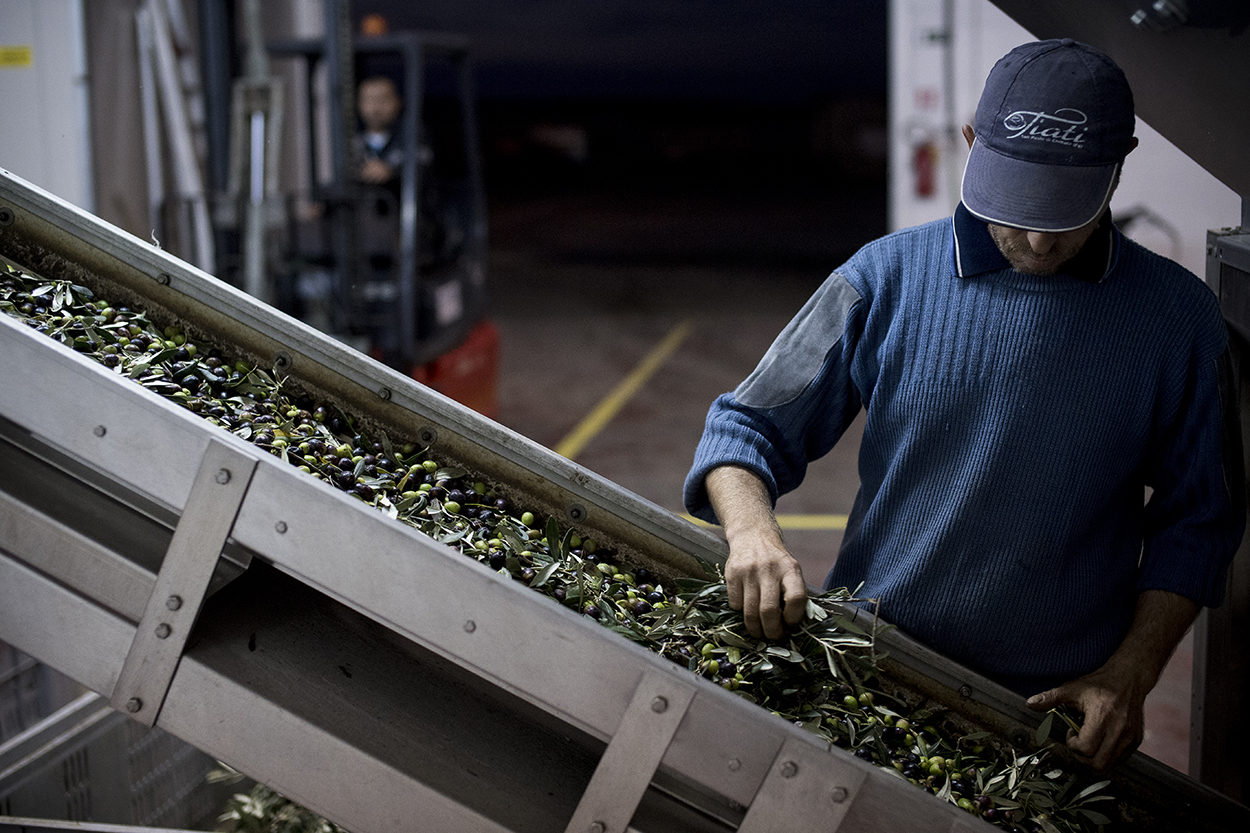 Cleaning
We pick off the stems and leaves, then wash the olives to remove any soil. No need to wash off pesticides, as they aren't used on our farms!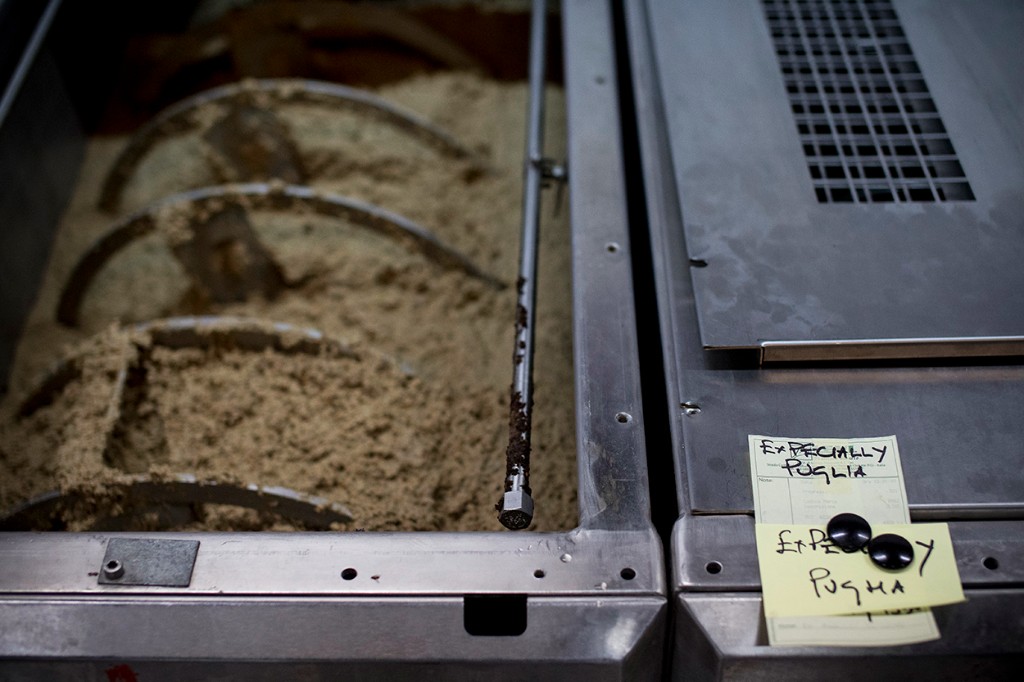 Grinding
The first step in breaking down the olive is to remove the flesh to release the oil - we do this with a mill, creating a paste that smells out of this world!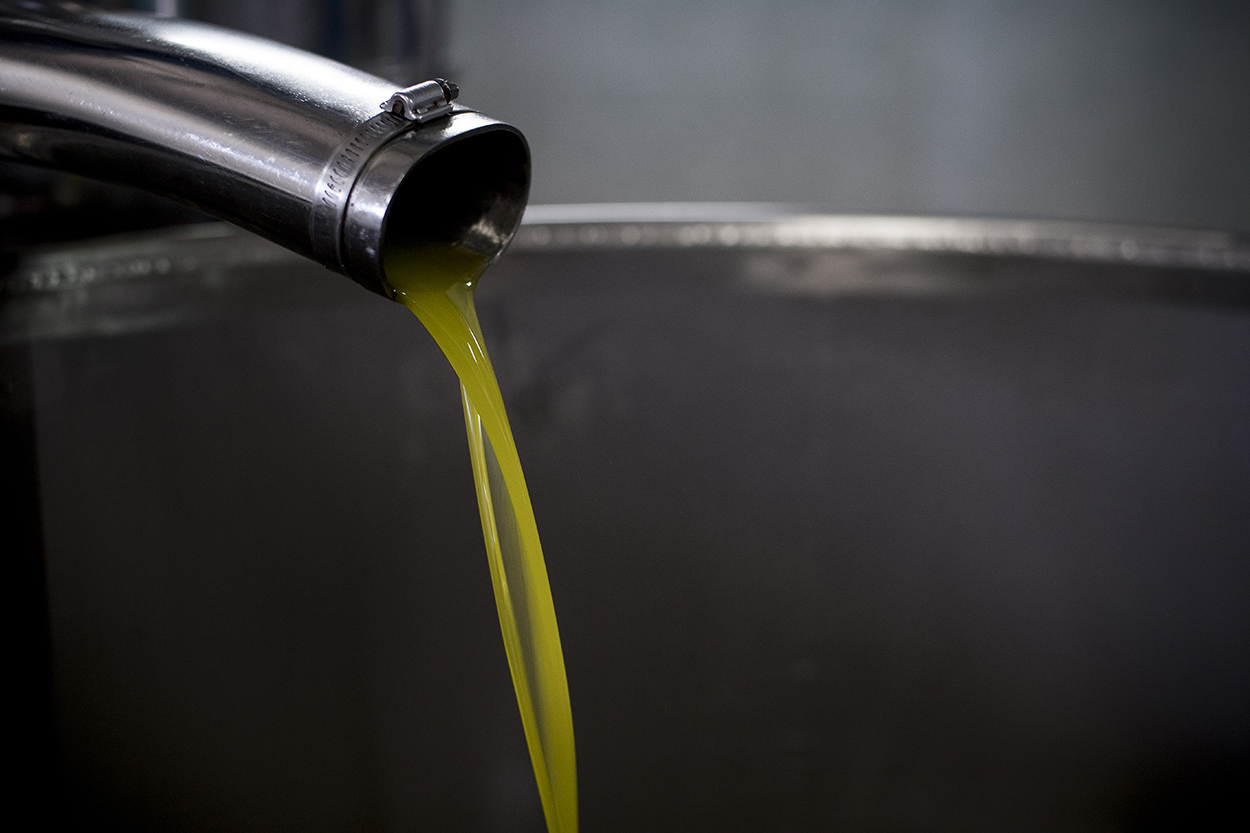 Separating
This is more commonly known as "pressing" - which is when the olive oil is entered into presses / centrifuges and separated from the paste. Then water is separated out, and what's left is an olive oil bursting with flavor.
From Puglia to your table - Order our oils here
Adopt an olive tree with us and enjoy your own extra virgin olive oil. We are now taking pre-orders for the 2017 harvest of olio nuovo!