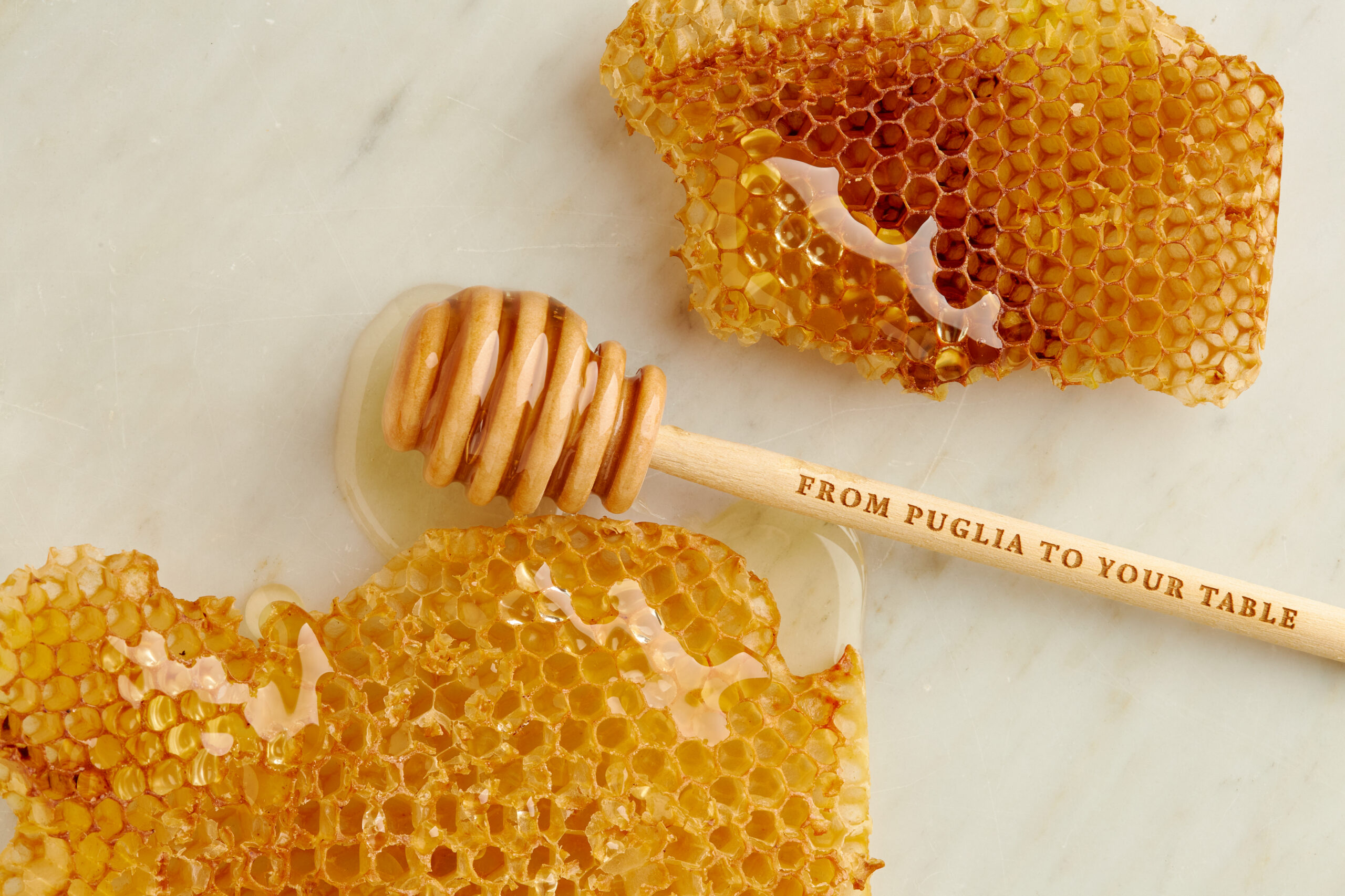 Raw honey is more than just Mother Nature's natural sweetener—it also offers some delicious health benefits, too!
While we love our honey drizzled on everything from a good slice of homemade bread and fresh ricotta, we also wouldn't judge you if you just attacked it with a spoon (hey, if it worked for Winnie the Pooh…). Of course, something Pooh probably didn't know was that the honey he was guzzling (and look, we don't recommend actually guzzling our honey, or any honey for that matter) was also doing more than just satiating that "rumbly in his tumbly". 
It's Chock Full of Antioxidants
While we all wish that we could get our antioxidants from that tub of ice cream in our freezer we all know that fruits and vegetables are the Holy Grail when it comes to being packed with antioxidants, which can protect against cell damage caused by oxidative stress and free radicals (think everything from cigarette smoke and environmental pollutants to certain prescription medications). However, we can't give fruits and veggies all the credit here. Honey is also loaded with antioxidants. 
In fact, some honey even contains more antioxidants than certain fruits or vegetables. So, while we aren't saying that you can (or should) skip out on eating those five servings of fruits and vegetables every day, you may want to simply add a little honey to your diet to really give your body a little antioxidant-rich boost.
Antibacterial, Antifungal and Anti-Inflammatory, Oh My! 
Honey is healing! Not only has honey been known to promote faster wound healing but it also contains antimicrobial and antibacterial properties, which can kill both bacteria and fungus and protect against infection. Plus, honey is an anti-inflammatory, so it could even play a role in protecting against certain chronic inflammatory conditions. This is why people sometimes use honey in wound healing, to aid in better digestion, to ease inflammatory bowel diseases and inflamed acne, and to protect against gum disease. A delicious treat that can do all this? We're on board! 
Contains Phytonutrients 
What in the world is a phytonutrient? Phytonutrients are the amazing chemicals produced by plants that can support your health. Common phytonutrients that you might recognize by name are flavonoids and resveratrol (both found in red wine), As you might imagine, honey is a phytonutrient powerhouse! In fact, we have these phytonutrients to thank for making honey an antibacterial, antifungal and antioxidant-rich treat. Phytonutrients may help to supercharge your immune system, which we probably could use more of this time of year. 
Stave Off That "Rumbly in Your Tumbly" 
Honey as a prebiotic? It definitely can be! There are certain nasty bugs that can attack our gut and leave us dealing with some unpleasant symptoms. We're also more likely to experience these problems around the holidays, and nothing ruins a holiday faster than a stomachache. If you're someone who is prone to stomach ulcers or has an inflamed or grumbly gut, you may want to nourish it with a little bit of honey. 
Tell sore throats and colds to take a hike 
Starting to feel a scratchy throat or a cough coming on? If you're concerned about a cold, as many people are during the colder months, you may be able to soothe some of these symptoms, reduce throat inflammation and even fight that infection with some honey. It's a nice natural, non-medicinal remedy that might help ease your symptoms. Of course, if you're feeling just dandy you might wish to replace that cup of hot honey-laced tea for something a little stronger. Might we suggest a Hot Toddy with a generous drizzle of our acacia honey? Yea, we know, we're drooling too. 
Ways to Spice Up Your Life (and Foods) with Honey 
Okay, okay, so now you are aware of the awesome benefits of honey, you might be thinking about ways to incorporate our honey into your everyday diet. The great thing about honey is that it can be used to enhance both sweet and savory dishes. Here are just some of the ways we love our honey: 
Over fresh berries or roasted peaches and yogurt for breakfast

Added to marinades or salad dressings like honey vinaigrettes, honey-ginger glazed salmon and honey hoisin chicken wings 

Incorporated into desserts such as honey cakes or Cartellate (typical Christmas pastries) 
Drizzled over bruschetta or crostini with walnuts and farmer's cheese (or goat cheese) 

Mixed with your favorite cocktails such as the Bee's Knees, Tequila Honey Bee and the aforementioned Hot Toddy
Of course, in order to reap the beautiful benefits of our raw honey we also have to do our part to save the bees! Our Adopt a Beehive program is a great gift for sweet tooths, health-conscious individuals, foodies and even our beloved bee advocates. Help support local beekeepers and earn it back with some of our Italian liquid gold. 
Adopt a Beehive
Your support fuels our mission!