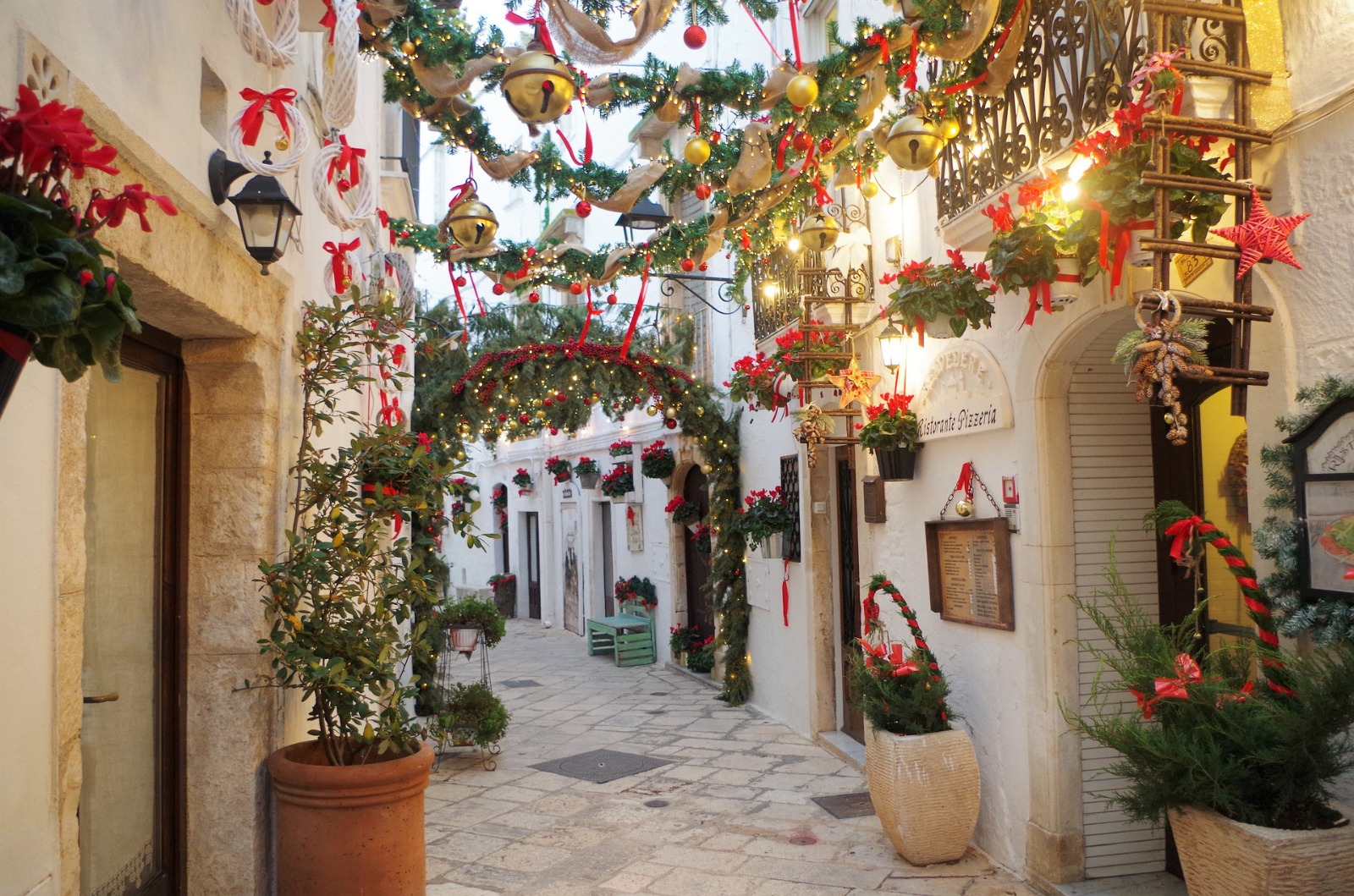 The festive season is magical anywhere, but even more so in Salento. Towns and villages come alive with street markets and exhibitions full of treats, handicrafts, and traditions unique to the region and the season. Full of carefully displayed nativity scenes, beautiful sunny days and mouth-watering candy dishes, Southern Italy really is the place to be during Christmas time. Here are some of the delightful traditions of Salento that add to the lights and cheer and make this the most wonderful time of the year.
Taranto: the longest Christmas in Europe!
In the city of Taranto, Christmas celebrations begin as early as November 22nd, when a marching band performs all night long down the streets! Their songs appear to have originated from tunes played by Abruzzo shepherds, who came to Taranto with their flocks and bagpipes and played in the city's alleyways in exchange for food. They received pettole in return for their music, which is why November 22nd is also known as the frying day. Families make large amounts of pettole, which are fried leavened dough balls boiled in extra virgin olive oil and then rolled in salt or sprinkled with sugar. 
Legend says this tradition stems from the mistake of a housewife who, after kneading dough, was distracted by the band playing tunes out on the street. When she returned home, she tossed the dough, which she could no longer use for bread, into boiling oil. Her kids were overjoyed by the taste of the fried balls, which she called "pettole", inspired by pitta, which means "little focaccia." She and the kids then took the remaining pettole down the street to give to the pipers.
La Fiera dei Pupi: The Puppet Fair of Lecce
Now let's visit Lecce. It is lovely all year round but especially vibrant during Christmas time. The city centre is decorated in lights and buzzing with cultural artisan markets like the Fiera dei Pupi. 
Fiera dei Pupi, or "the puppet fair", is an exhibition where you can buy the traditional figurines for the nativity scene. This fair has existed for over seven centuries, and master puppeteers come together to display their incredible skills in wood, clay and paper-mâché work. Each figurine is made with extreme care and attention to serve as the perfect gift or souvenir for you to take home.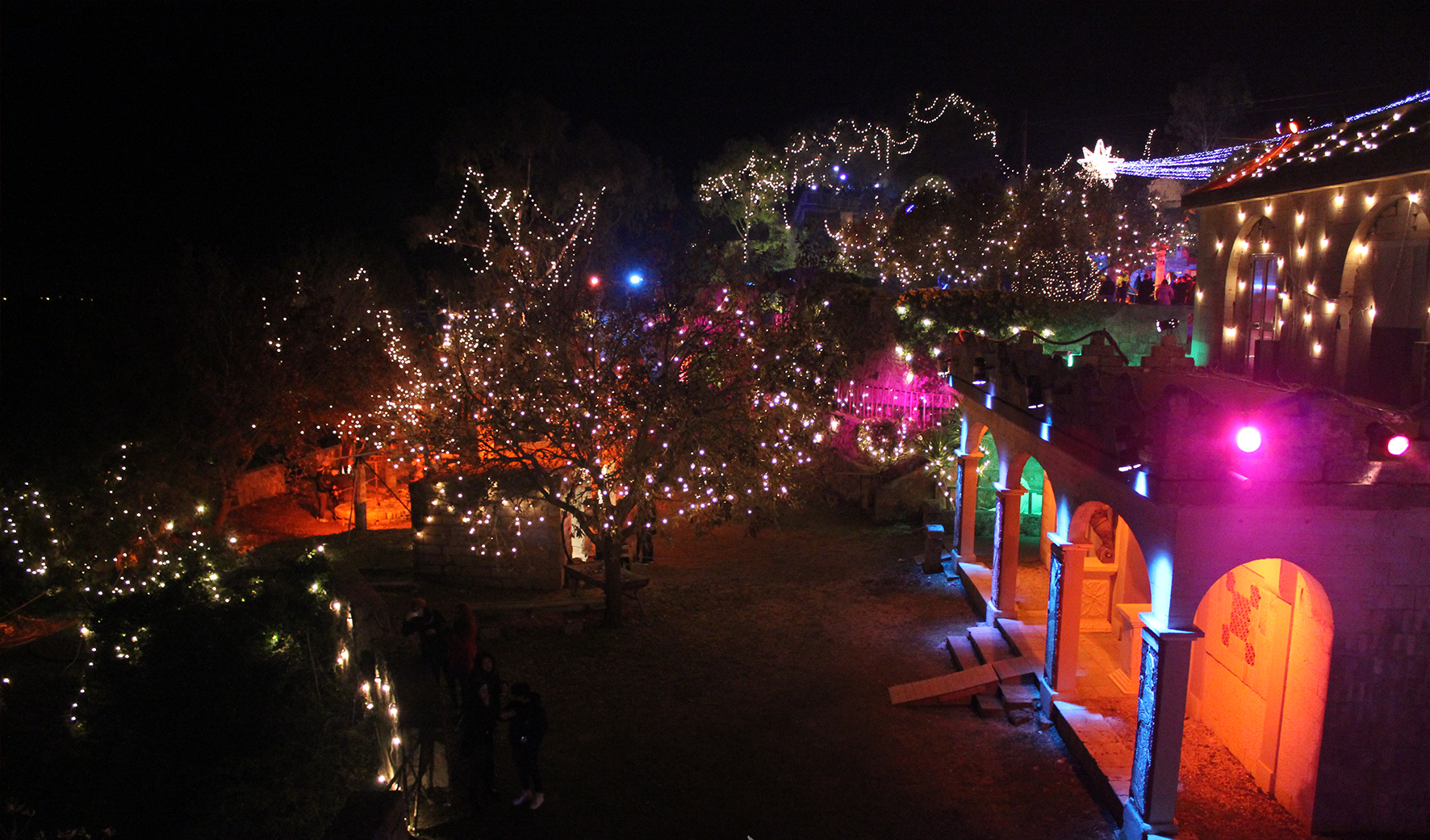 A Living Nativity: the "
presepe
" of Tricase, Specchia, and Pezze di Greco
The Presepe or "crib" tradition involves Italian families uniting around the crib each evening before Christmas eve to make Mary and Joseph go one step further towards the manger. Baby Jesus is absent during this time, hidden somewhere in the house. He will appear only at midnight on Christmas Eve during another, more festive, family gathering. 
Tricase's living nativity scene is one of Italy's most beautiful nativity scenes, according to the Touring Club. It is also one of Apulia's eight oldest nativity scenes, being over 40 years old.
Specchia was the first of Salento's ancient towns to be listed as one of Italy's most beautiful villages. During the Christmas season, it hosts one of the most stunning nativity scenes that you absolutely must visit when on holiday in Puglia, near Lower Salento. More than 200 figurines are set up to represent everyday life scenarios in Salento. Some share stories like the longest night in history and the birth of Jesus, as depicted in the courtyard of Palazzo Risolo in Piazza del Popolo.
In Pezze di Greco, baby Jesus lives in a rocky village dating back to the end of the 1800s and the 1900s. The mountainous region filled with caves and olive trees provides a historical atmosphere to take tourists back in time to relive the birth of baby Jesus. Pezze di Greco's "living crib" includes scenarios acted out by hundreds of actors sharing the tale of the timeless event. Animals, antique crafts, scents, music, historical relics and instruments combine to make this one of the most exciting and characteristic traditions of Christmas.