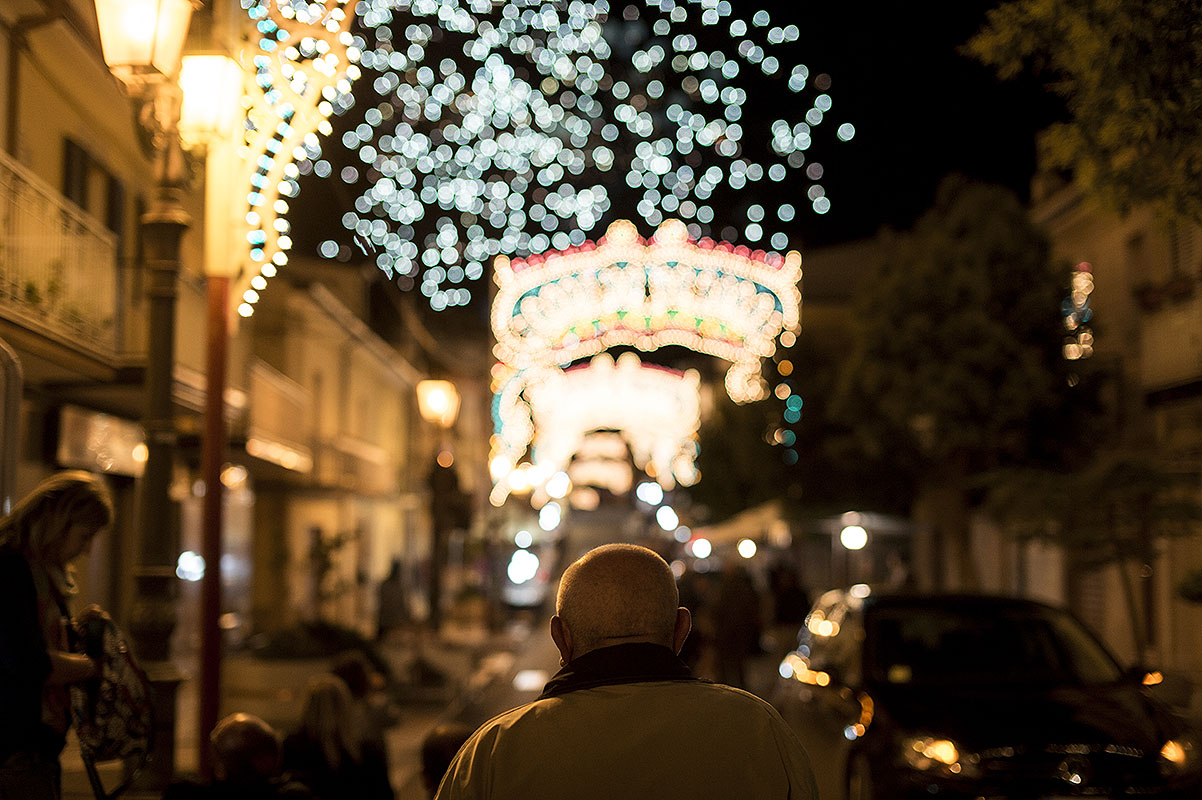 There are few things as beautiful as the ivory stone huts of Alberobello twinkling to life with the vibrant colors of Christmas lights. Lights festivals across Puglia offer up stunning decorations, beautiful Christmas trees and charming ice-skating rinks. The smell of fried sugar and freshly baked cakes beckon you like Sirens to the area's Christmas markets. Simply put, Puglia at Christmastime is a real-life fairy tale. 
As with most festivities, food is the centerpiece. And we can all agree that Italians certainly know how to cook; therefore, it shouldn't come as much of a surprise to find that the holidays are no different when it comes to the smorgasbord of delicious, drool-worthy dishes served up in the sunny southern heel of Italy. Here are just some traditional sweet and savory Pugliese dishes and treats made throughout the holiday season. 
Pettole 
Pettole are little drops of fried leavened dough bliss that are boiled in extra virgin olive oil and then rolled in salt. These simple but delicious fried dough balls can be served plain or stuffed with fish, cheese or vegetables. Of course, pettole are highly versatile, so they can also be rolled in sugar if you're craving something sweet. Either way, we're pretty sure you can't go wrong with this tasty holiday amuse bouche. 
Cartellate 
Life's short so let's talk about dessert first. Puglia is known for its breads, among so many other wonderful culinary delights; therefore, it should come as no surprise that many of the holiday treats are dough-based. Enter cartellate, a deep-fried pastry wheel cooked in white wine and then dipped in honey, sugar and cinnamon powder (are you drooling yet?). Is there anything that could possibly sound more heavenly? Yea, we didn't think so. 
Purcidduzzi
Similar to pettole but traditionally sweet, purcidduzzi is a dish of fried balls made from sweet yeast dough that are stacked pyramid-like on a plate where they are then generously drizzled with honey and dusted with cinnamon and sugar. You'll find some amazing towering plates of purcidduzi in Puglia during the holiday season. It's also enjoyed well into the New Year, because why restrict such a delicious treat to Christmas only?
Capitone (Eel) 
Every region throughout Italy has their own traditional cuisine that they prepare on Christmas Eve based off the local ingredients and delicacies. In Puglia, you'll find that it's rather common to eat capitone (eel) around Christmas. Some regions fry the eel, while you're more likely to find it stewed or baked with olive oil and tomato sauce in Puglia.
Whether you want to try your hand at making some of these delicious seasonal treats or you just want to add a little decadence to your holiday feasts with some Pugliese kitchen staples, we can definitely help with that.  Our caciocavallo podolico is the perfect complement for any holiday cheese board, our honey is perfect for drizzling on…well, just about everything, and our olive oil is the everyday pantry item you need to elevate and transform a salad, baked fish or even some home-baked bread. Let our Italian traditions inspire your next meal this holiday season.