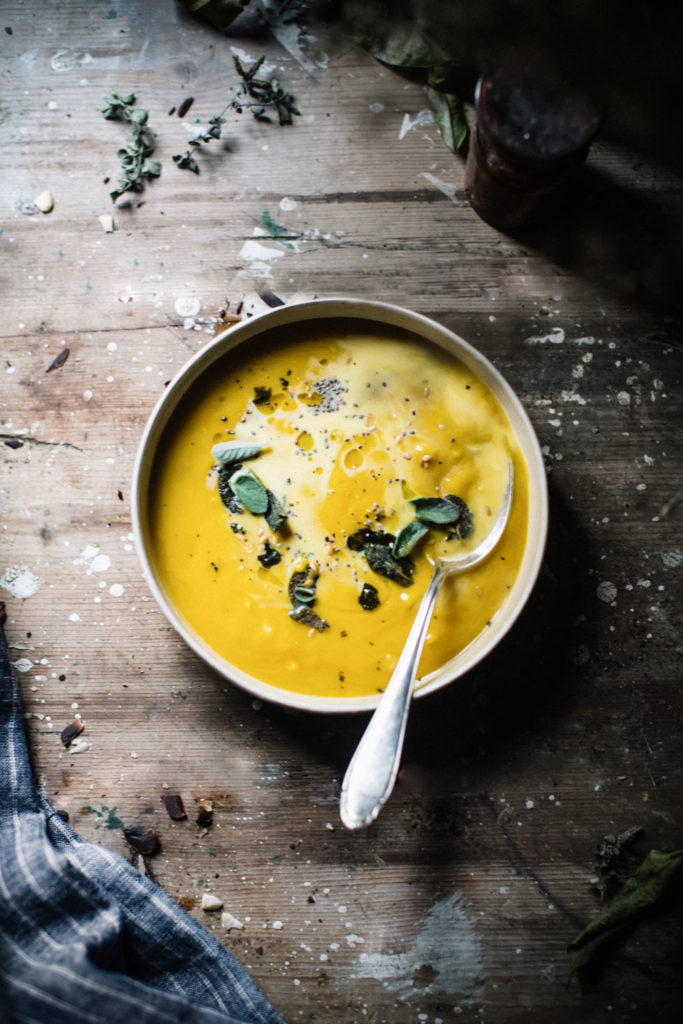 Recipe by Valentina Solfrini
This year, forget the pie, and try this delicious and simple Roasted Pumpkin Soup recipe at Thanksgiving topped with fresh, cold-pressed Extra Virgin Olive Oil! After all, it is soup season.
You'll need:
Fresh pumpkin
EVOO
Shallots
Sage
Rosemary
Almond milk
Your choice of cooked whole grain
Crème fraîche for garnish
Roasted pumpkin seeds for garnish
Salt & fresh pepper to taste
Directions:
Place pumpkin and shallots on a baking tray and drizzle with fresh Extra Virgin Olive Oil. Sprinkle with salt, pepper, minced sage and rosemary and roast until soft.
Once it has cooled down, blend in a blender with a little unsweetened almond milk.
Pour into a large saucepan, simmer until thoroughly heated and serve with your choice of whole grain (whole barley, farro, brown rice or quinoa) for added flavor, texture and nutrition!
Finish it with a drizzle of fresh Extra Virgin Olive Oil. Garnish with crème fraîche and your favorite toasted seeds.
This delicious, savory and flavorful Roasted Pumpkin Soup can be a great first course for Thanksgiving or an easy, healthy, light meal all by itself.
Hope you enjoy this delectable soup and the rest of your Thanksgiving feast.