This is the season for hosting! With so many holidays coming up, there is no doubt you're probably going to be hosting at least one dinner party. We know it can be stressful; Will the turkey roast properly? Will there be good dinner conversation? Will your picky Aunt Rita like the wine you chose?  AGH! That's why we are giving you appetizer recipes to wow all of your guests!
There are already so many things to juggle, the last thing you need to worry about are the appetizers, that's why we're here to help! No need to go over the top with complicated canapés or tasteless frozen ready-mades. We have three quick and easy Pugliese appetizer recipes that will keep your guests satisfied and free you up to have some fun!
Fried Olives
Serves 8
This is the only recipe on our list that requires cooking, but it's fast & breezy. Frying the olives gives them a little more pizzazz than the fresh-out-the-jar version.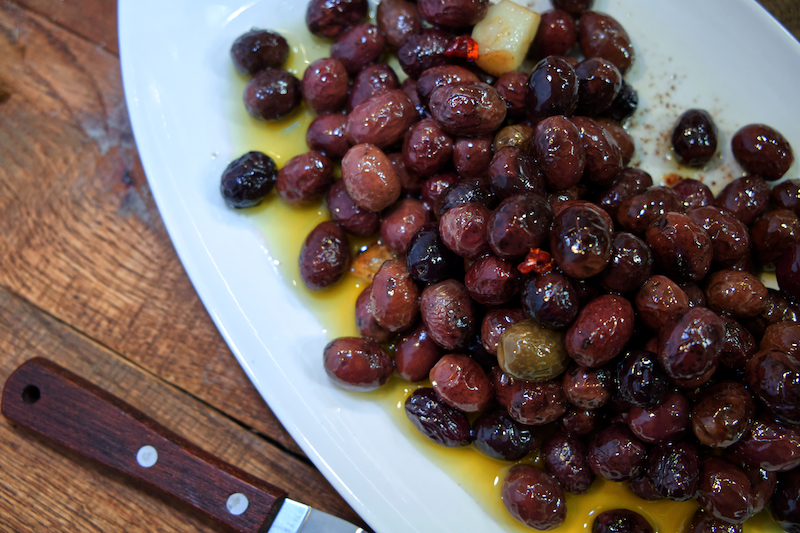 Ingredients:
2 cups small, sweet pitted black olives
1/4 cup olive oil
2 cloves garlic
1 small red chili pepper, chopped (optional)
Salt and pepper to taste
Directions:
Heat olive oil in a medium skillet on medium heat. Add the garlic cloves and chili peppers. Cook for one minute. Turn the heat up to medium-high and add the olives. Cook for another five minutes, or until the olives are blistered and some have popped. Serve warm.
~~~~~~~~~~~~~~~~~~~~~~~~~~~~~~~~~~~~~~~~~~~~~~~~~~~~~~~~
Burrata with Truffle
Serves 8
The easiest of all three recipes, this one only requires a few ingredients and quick assembly, but your guests will be very impressed by the elevated flavors of this creamy favorite.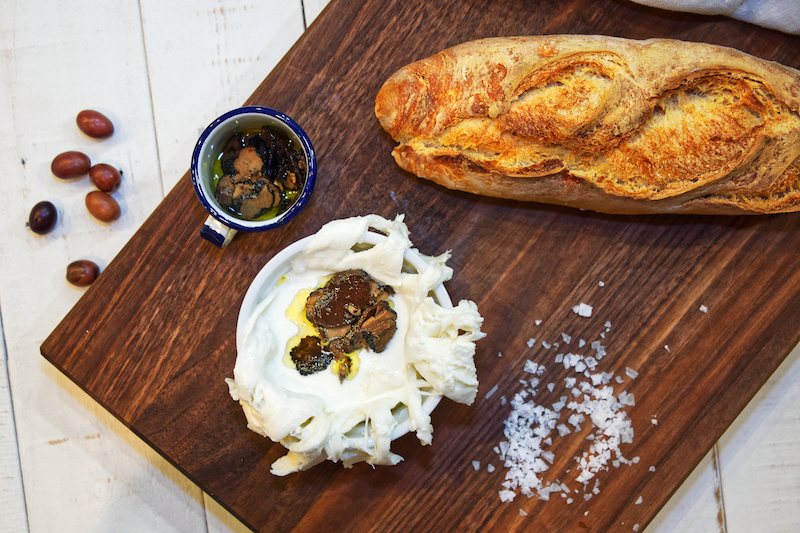 Ingredients:
1 lb Fresh Burrata
1/2 oz shaved black truffle
Sliced Italian bread for serving
Directions:
Slice the burrata. It will be runny, so keep it in a bowl to retain the soft interior of the cheese. Mix in the shaved truffle and top the burrata with olive oil. Serve cold with bread.
~~~~~~~~~~~~~~~~~~~~~~~~~~~~~~~~~~~~~~~~~~~~~~~~~~~~~~~~~~
Bruschetta with Caciocavallo, Capocollo, Fig and Honey
Serves 8
Last but not least, this tasty stack brings a complex balance of flavors in a neat little package. Savory capocollo and sweet honey give a texture boost from the velvety caciocavallo and seedy figs.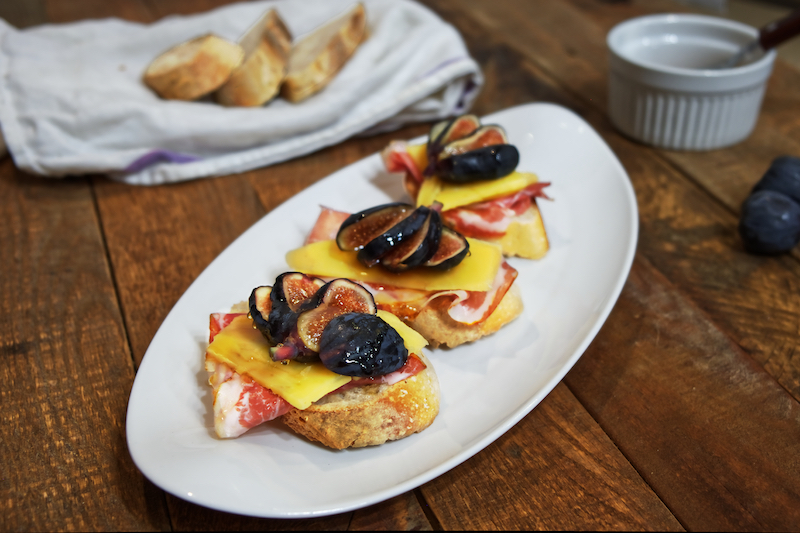 Ingredients:
16 slices Italian bread, 1/4 inch thick
1/4 lb capocollo
8 oz caciocavallo cheese
16 figs
1/2 cup honey
Directions:
Brush each slice of bread with olive oil and toast until golden brown. Top each slice with capocollo, caciocavallo cheese, and one sliced fig in that order. To finish, drizzle bruschetta with honey.