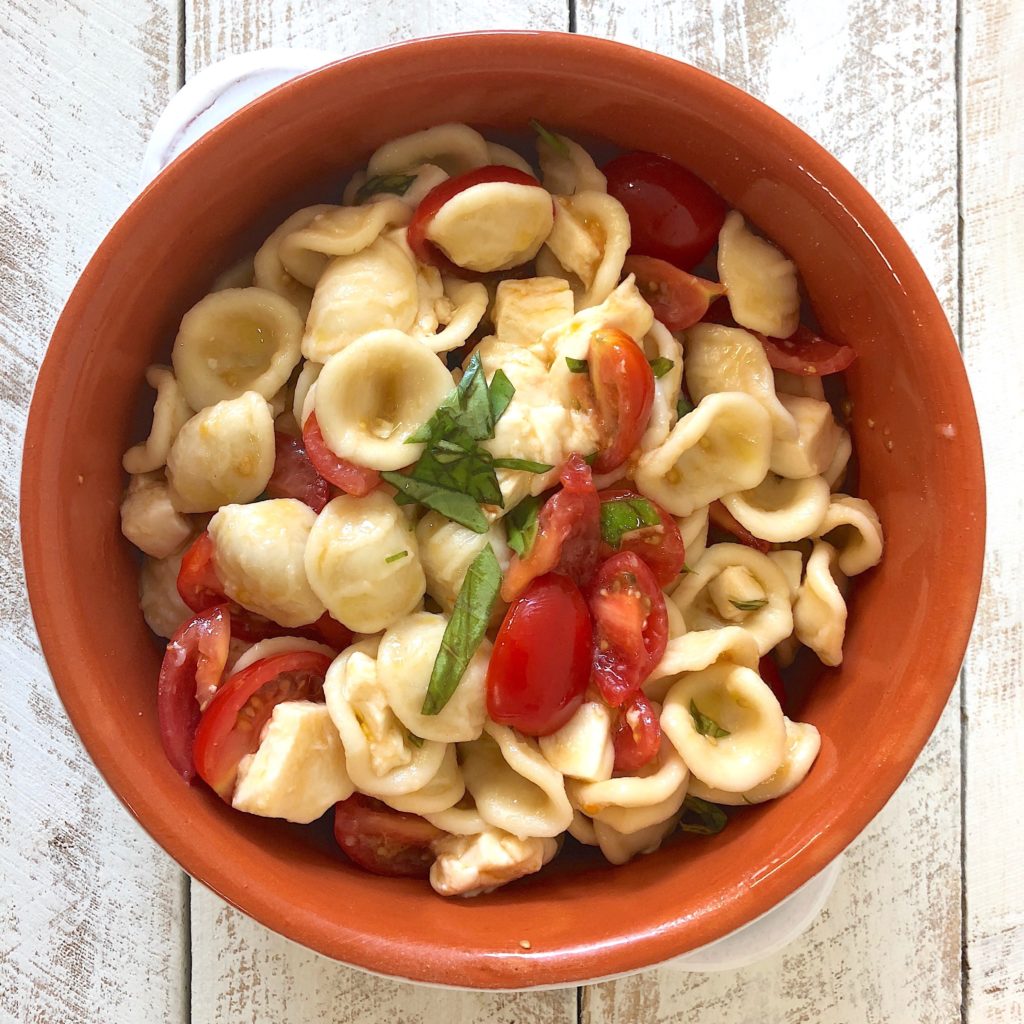 Cookout season is here and that means plenty of outdoor gatherings with friends and family! Grilling is a must, but we can't forget about all the tasty sides. And thats where we come in, with our simple, but delicious pasta recipe just for you!
Pasta salad is a summer staple that no cookout spread would be complete without, but forget about making the same old box mix we've come to accept! You and your friends and family deserve better! We have the perfect fix, that is still easy, still fast, but SO much tastier!
Drum roll please, we present to you: Orecchiette alla Crudaiola! Mix in a few fresh ingredients to your handmade orecchiette, refrigerate, and you have a simple Apulian classic dish that everyone will love!
Below, you'll find a recipe and link to a video that will show you how to put it all together. Whether you're having a picnic, barbecue, or beach outing, you'll always want this pasta salad on the menu!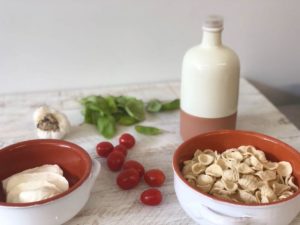 Ingredients:
1 lb al dente orecchiette pasta, still warm

1 lb fresh cherry tomatoes, chopped

one handful  basil, chopped

16 oz grated ricotta salata or fresh mozzarella

1 clove garlic, cut into a few pieces

4-6 Tbsp extra virgin olive oil 
Directions:
Let the garlic set in the olive oil for a few minutes.

Mix together all ingredients except for pasta.

Stir in warm pasta.

Garnish with more cheese, olive oil, and basil to taste.

Eat right away, or chill for an hour before eating.
Watch how it's made here!