With Father's Day just around the corner, here is a very special Italian recipe that's easy to make and dads will love – Frittata con asparagi selvatici (that is, frittata with wild asparagus).
A Pugliese specialty made using farm eggs, wild asparagus and Especially Puglia's extra virgin olive oil.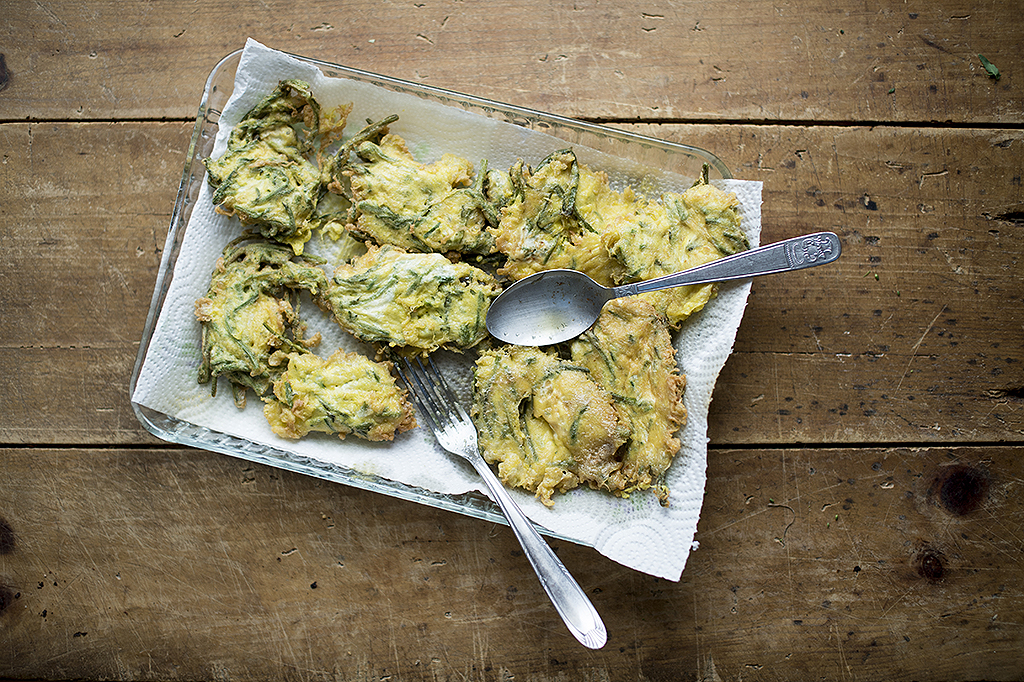 Serves 4
Ingredients:
250 g asparagus trimmed, stem ends discarded, cut into 2 inch lengths, coarse sea salt, 6 large eggs, 1/2 teaspoon fine sea salt, freshly cracked pepper, 1/2 cup just grated pecorino, 1/4 cup extra virgin olive oil, 1 clove garlic, peeled, crushed, and finely minced
Preparation:
Heat the olive oil in a large ovenproof frying pan over medium heat. Toss the asparagus and garlic and season lightly with coarse sea salt. Cook for a few minutes until just tender.
In a medium bowl, beat the eggs with fine sea salt, generous helping of pepper and pecorino.
Pour in the egg mixture, tilting the pan to distribute it. Lower the flame and cook the frittata for 5 minutes, lifting its cooked edges every once in a while, permitting the uncooked batter to flow beneath.
When the underside is deeply crusted, transfer the pan to the oven and bake for 10 minutes allowing the topside to cook, until golden.
Remove the pan from the oven and slide the frittata onto a plate.