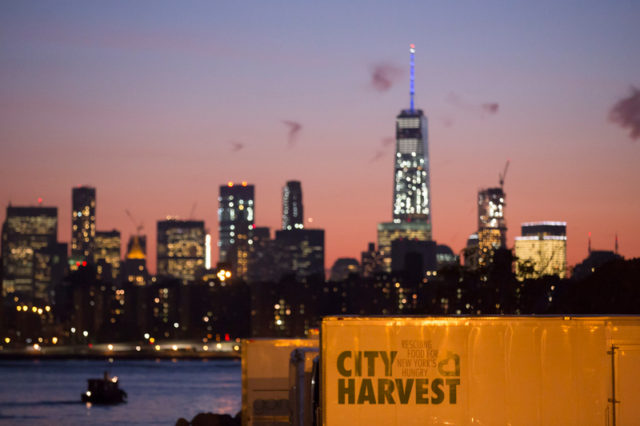 As we emerge from the post-turkey haze and frenetic holiday shopping we stop to consider what the holidays are truly about: spending time with those we love, eating delicious food and spreading goodwill and cheer. This Giving Tuesday, celebrate the true meaning of the season by helping those less fortunate. 
Giving Tuesday is a global movement that encourages others to help their communities and to give back. When you make a purchase from Especially Puglia today, a portion of today's profits will go to supporting City Harvest's heroic efforts to provide food to New Yorkers who face hunger. Purchase one of our beautiful gift boxes or kitchen supplies for your favorite home chef (or yourself), support the hardworking Pugliese farmers and aid a worthy cause. 
What is City Harvest?
Nearly 1.2 million New Yorkers face hunger, but City Harvest is changing all this. City Harvest is the biggest NYC-based food rescue operation, saving around 59 million pounds of food each year and delivering it to more than 500 soup kitchens, food pantries and other community organizations across five boroughs.
City Harvest has been serving the New York community for more than 30 years and feeding over one million people. City Harvest also offers free nutrition education to help everyone from children to seniors create and enjoy healthy, budget-friendly meals. 
We believe having easy access to healthy, quality food isn't a privilege but a right. We take great pride in providing our customers with quality products that exemplify the spirit of Puglia's culture and food. Now, by providing incredible products delivered from local Pugliese farms straight to your table we can also provide the less fortunate with nutritious, high-quality meals by supporting the incredible efforts of City Harvest. 
When you purchase from us on Giving Tuesday not only will you have the perfect gift for that someone special to unwrap this holiday season but you also give the gift of full stomachs and full hearts.  
Help us combat hunger this Giving Tuesday.