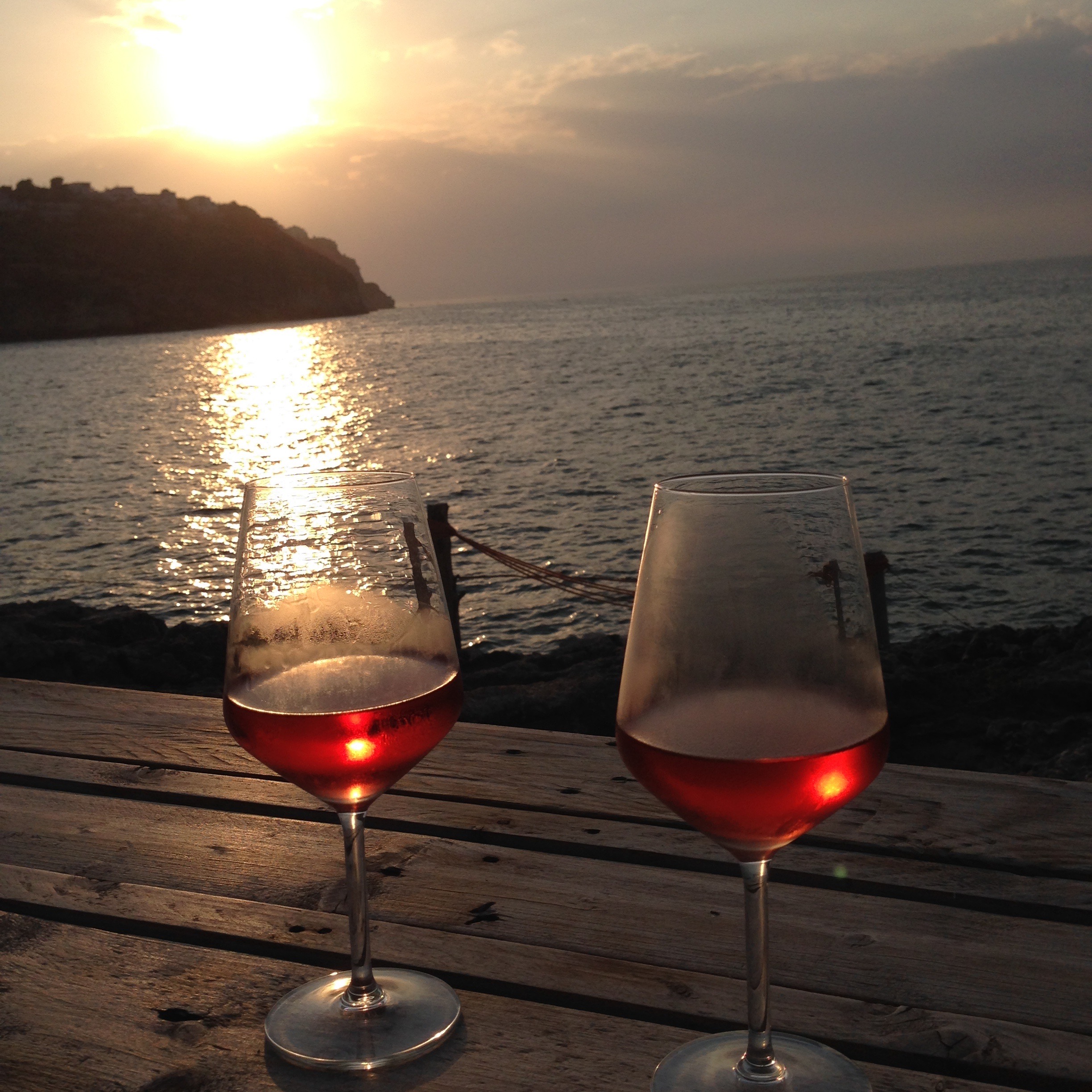 It's the perfect time to learn more about Puglia, Italy's beloved wine region. 
Yep you read that right. Today isn't just Memorial Day. It's also National Wine Day! And while we think Wine Day should really be every day, we want to take a little time to recognize the largest wine-producing region in Italy—Puglia (of course!). Grapes have called Puglia home for more than 2,000 years and are known for producing some pretty incredible and complex (mostly red) wines. 
That's because Puglia is a winemakers' dream, with a warm, dry climate, refreshingly temperate breezes and rich soil. Many of the wines that come from Puglia also have a rather high alcohol concentration, so a bottle is best enjoyed with food (another perfect excuse to gas up the grill!) and good company (even virtually). Let's get to know these popular Apulia wines a little better…
The Sultry Reds of the South 
Red wines are Puglia's bread and butter, so if you are a professed red wine lover you better add some Pugliese wines to your collection. If you love a good full-bodied red, then Negroamaro and Primitivo are your dream wines. They are rich and robust with hints of dark berries, which means that they pair nicely with heartier meat-based dishes such as roasted lamb and veal parmigiana or tomato-based pastas. If you love to turn up the heat when cooking, these wines also complement spicier meals. 
Another wonderful red-wine grape is the Uva di Troia (sometimes referred to as Sumarello or Nero di Troia). While not as common as other grapes of the region, Uva di Troia produces beautiful, full-bodied wines with notes of licorice, spice, cherry and dark fruits. These grapes are often blended together with other popular grapes including Sangiovese and Montepulciano. You'll be hard pressed to find Uva di Troia wines outside of Puglia, making it a unique wine to the region. Aged cheeses, as well as grilled and cured meats, and roasted peppers are great food complements to bring out the character and complexity of a Uva di Troia wine. 
Puglia's Whimsical White Wines 
While white wines are not as prolific in Puglia as red wines, we simply cannot ignore the marvelous local grapes such as Bombino Bianco, Verdeca, Fiano and Bianco d'Alessano, which often produce delightful Chardonnays and Sauvignons. Verdeca offers light, citrus notes while Fiano is a bit nuttier with hints of spice and honey. 
Planning a seafood feast during the summer months? A Verdeca wine will be the perfect pairing, especially with shrimp or a flaky white fish such as flounder. On the other hand, Fiano complements glazed meats such as honey-orange glazed chicken or salmon on the grill. 
Sparkling Wines: Puglia's Little-Known Secret 
Even though sparkling wine production in southern Italy is small, we would be remiss if we didn't at least shine a spotlight on the sparkling wines of this region. Italy is more than just delicious prosecco. When you head to the heel of Italy, you'll find a variety of red, rosé and white sparkling wines.  
The sparkling rosés and reds are typically made from Negroamaro, while the sparkling white wines are often made from Trebbiano or Bombino Bianco. These sparkling wines are also more fruit forward and full-bodied than prosecco. Try the award-winning Coppi's Bollicine Cheri Extra Dry Rosé from Salento, which can be enjoyed on its own or paired with sweet, almond-based desserts. 
Is it 5 o'clock yet, because we are ready to pop open a beautiful bottle of pugliese wine? How are you celebrating Memorial Day and National Drink Wine Day this year? However and wherever you choose to celebrate we (virtually) click your glass and say, "Salute!"