You will start the day in the seaside city of Otranto, considered the door to the East. For centuries, it was an outpost of the Byzantine Empire on Apulian soil, as well as the cultural and artistic center of the entire region.
Otranto is a city that rests on the rocky mountainside overlooking the sea. Be prepared to be stunned by the imposing mosaic floor of the city's cathedral that dates back to the 12th Century and survived undamaged by the Turkish invasions of the 15th Century.
You next go to Lecce, the capital of Apulian baroque style. On a guided tour, you will see elegant baroque palaces and churches constructed from warmly colored Lecce stone. These beautiful buildings surround the magnificent ruins of what was once a Roman city called Lupiae.
Visit and have a guided tour of the city of Otranto
Visit and have a guided tour of the city of Lecce
Visit the ancient ruins of Lupiae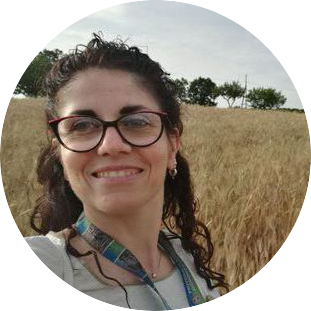 Cristina was born and raised in the central part of Puglia. She likes to say "I am like a monumental olive tree, a symbol of the Region, therefore my roots are too strong and deep to move/go away." As a native Pugliese, she studied foreign languages, at the University of Bari and is fluent in German and English. She loves spending days showing guests around the region that she loves so much, and teaching people all about the rich history, culture, gastronomic treasures and legends of the charming heel of the Italian boot, Puglia. She also, loves nature, and hosts many active tours, such as bike tours, scooter tours, boat tours and cooking classes! 
Transportation for the day, to and from your accommodation
Guided tour of Otranto
Guided tour of Lecce
Tour of the ancient ruins of Lupiae
Meals
Tips for your guides
Where you'll find yourself