This simple, traditional Pugliese dish is known in Italy as fave e cicoria. It is a fava bean puree with sautéed wild chicory greens. It will be sure to bring any Pugliese a taste of home. Fava beans are a staple of Puglia, and the chicory plant grows freely in the fields, so it is easy to find all year old.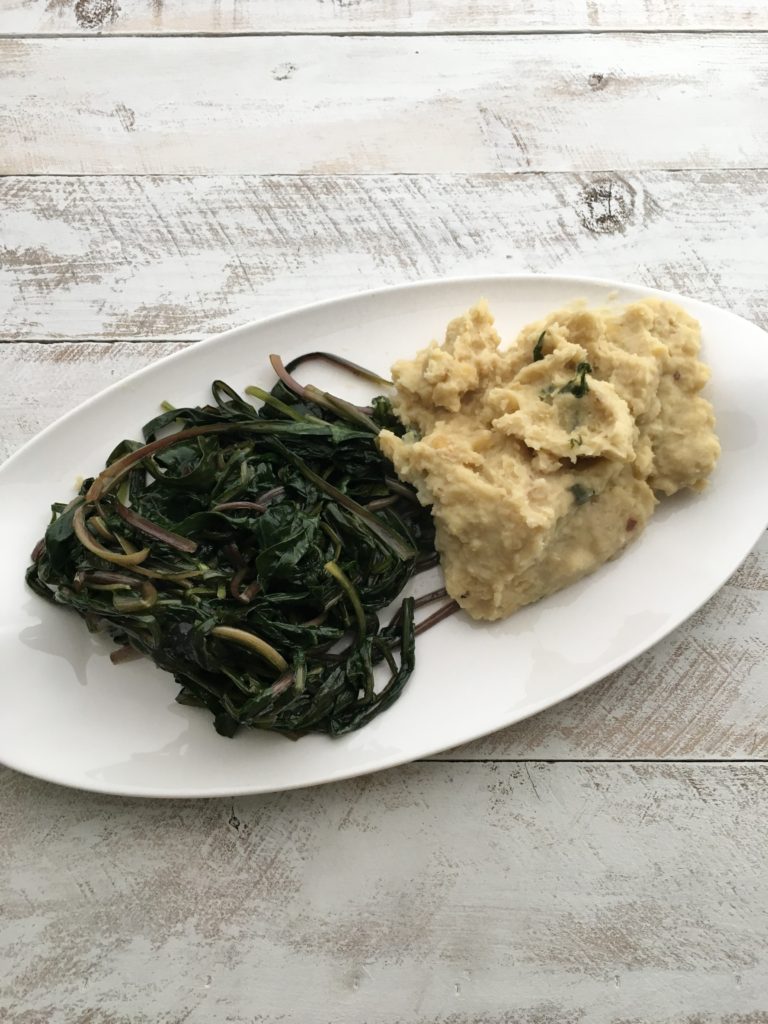 Serves 4
Ingredients:
500 g dried, peeled fava beans
1 kg wild chicory – If the chicory is hard to find you can substitute it with young dandelion leaves that are similar to the bitter chicory
Extra Virgin Olive Oil
1 clove garlic
2-3 bay leaves
Salt and pepper to taste
Water
Preparation:
Cook the beans and bay leaves with 3-4 pinches of salt, add enough water to just cover. Cover and leave to simmer for 2-3 hours until it has a puree consistency. Add water if needed and season to taste with salt and pepper.
Meanwhile wash chicory leaves and cook in boiling water with a pinch of salt for 20-30 minutes.
Heat olive oil in a different pan and add crushed garlic. We recommend you use a mortar & pestle, so garlic is crushed, not to a mush, but rather just broken up a little, to allow the flavors to come through.
Add drained, cooked chicory almost right away. Cook for 10-15 minutes and season with salt and pepper at the end.
Serve together by spooning fava bean puree on one side of the plate and the chicory leaves on the other. Drizzle with olive oil.
Eat chicory like you would spaghetti, by twirling it on your fork. The bitter taste of the leaves are in perfect harmony with the fava bean's sweet, creamy texture.